Wedding Party
The Wedding Party
Maid of Honor Duties:
Assist Bride with all planning tasks
Organize fittings for attendants
Pays for her own dress
Organize bachelorette party and bridal shower
Hold's Groom's ring during Ceremony
Stands next to Groom in receiving line
Dance with the Best Man during the Bride and Grooms first dance
Help take stress off the Bride
Be willing and helpful if the Bride needs you
Make sure Bride has everything together the night before the big day
Should always wear a smile when helping the Bride
Help out with anything the Bride ask's of you
Keep the Bride stress-free and happy on the big day
Have fun!!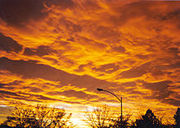 Notifying Visitors of Site Enhancements
Another idea for my home page's text is notifying visitors about the enhancements I put on my site. For example, I want visitors to sign my guestbook or fill out my survey Form E-mailer to answer questions about my site, my business, or my site's topic.
Need some extra help building your site? Here are some topics that may be helpful.
Bridesmaid Duties:
Help Bride and Maid of Honor with any planning tasks
Pay for their own dress
Helps to organize bachelorette and/or Stag and Doe
Walks down the aisle with Groomsmen
Dances with Groomsmen during Brides and Grooms first dance
Helps Maid of Honor keep the Brides stress-free and happy on the big day
Have Fun!!
Behind the Scenes of My Home Page
Even if I don't put much text on my home page, it's a good idea to include hidden tools that will help me promote my site, so people other than my friends and family actually see it. For example, I could add meta tags, which are hidden codes that allow search engines to find my site. I could also install stats and a counter so I know how many people are visiting. If not many are visiting, submitting my site to search engines will guide more traffic to my site.